Advanced Brightening Neck Cream
• Ingredients:Vitis Vinifera, Rosa Canina Fruit Extract, Arbutin, Achillea Millefolium Extract
• Effects:Achillea Millefolium and arbutin able to lighten pigment, neck becomes firmer and softer that it won't become thickening, loose or out of shape.
• Features:Improve blood circulation and metabolism around the neck, strengthen the walls of the blood vessel, reduce swelling and bruising.
• Suitable for:Neck that is aged rough, saggy, uneven skin tone and double chin edema.
• Usage:Massage to and fro horizontally upward according to the skin's grain. Significant effects will be seen with continuously use daily.
Firming Bust Emulsion
• Ingredients:Palmitoyl Oligopeptide, BioFlavonoid, Rich Bran Oil, Hydrolyzed Elastin
• Effects:As age increases, breast becames saggy, Palmitoyl Oligopeptide stimulates production of fats cell, significantly reduces sagginess, protects and improves elasticity giving breasts a fuller and firmer look.
• Features:Oil-free, water-soluble formula. Reduce sagging of the bust due to aging.
• Suitable for:Breast area, flat chest, sagging, flabby.
• Usage:Use everyday, massage breast from out below armpit, down and inwards for a firmer breast.
Mineral Salt
• Ingredients:Macadamia Oil, Orange Flower, Sweet Almond Oil
• Effects:Lavish your tenderly-soft skin with luxurious moisture and nourishment; mineral salt from the 'dead sea'. Gently slough away dead surface skin, enhance metabolism and detoxification, effectively eliminate edema.
• Suitable for:Whole body, especially for rough skin at the back.
• Usage:Replacing your shower bath/gel, use it to cleanse and exfoliate the body's dead cell. Wash off with warm water.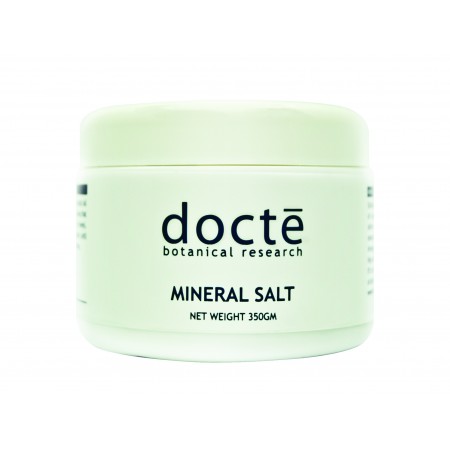 Streactin Max Effect
• Ingredients:Palmitoyl Oligopeptide, Palmitoyl Tetrapeptide-7, Gluconolactone.
• Effects:Expertly developed to repair elastic fibers tissues and bruises, boost production of collagen protein, stubborn stretch marks significantly alleviated, prevent expansion and future formation of stretch marks.
• Suitable for:Cracked skin, Stretch Marks, Intravenous Veins and even on Bruises.
• Usage:Apply twice a day on vulnerable areas with light massage to enhance absorption.
---