Advanced Lightening Day Cream SPF 15
• Ingredients:
Skin Brightening Complex
Matricaria Extract, Rosemary Extract, Shea Butter, Sunflower Seed Oil, Hydrolyzed Wheat Protein, Melissa Officinalis, Achillea Millefolium
• Effects:Strengthens cell connections, purifies melanin secretions, protects against damaging UV rays and mitigate UV damages on active cells. Repairs skin tissue fibers and prevent darkening of pigments. Apply before make-up for a long-lasting and moisturizing effect.
• Features:Skin brightening complex integrating seven types of natural plants extracts with advance science and biotechnology. Works on skin pigment by lightening stagnant pigment and pigment spots for a brighter even toned skin. Prevent skin from producing free radical compounds from UVB damage. Can also be used as a make-up base.
• Suitable for:Uneven skin tone, pigment, pigment spots, freckles, aging and dry skin.
• Usage:Apply on the whole face after toner.
Advanced Lightening Essence
• Ingredients:Pea Extract, Lactic Acid, Arginine
• Effects:Lightening of spots and saturated marks, ease hyper-activities of amino-acids. Reduces and dilute secretion of dopaquinone. Intense purification and restoration of radiance to sallow and yellowed skin due to aging. Promotes clear and fairer skin.
• Features:Safe and non-abrasive – Suitable for long team usage to maintain lightened and lustrous skin.
• Suitable for:Uneven skin tone, pigmented, freckled, brown spotted skin
• Usage:Can be used day and night. Use together withLightening Cream in the morning and Lightening Night Cream at night for a better result.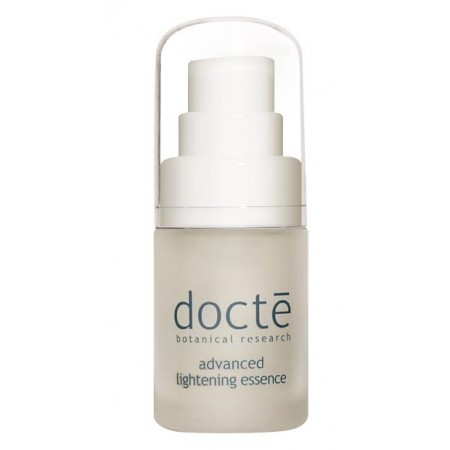 Advanced Lightening Night Cream
• Ingredients:
Skin Brightening Complex
Matricaria Extract, Rosemary Extract, Shea Butter, Sunflower Seed Oil, Hydrolyzed Wheat Protein, Melissa Officinalis, Achillea Millefolium Theobroma Grandiflorum Seed, Bambusa Vulgaris
• Effects:Fast acting precipitation of melanin – Whiten and lighten pigments, freckles and skin spots. Also improves rough skin, bring forth fair luminous soft skin.
• Features:When used with Advanced Lightening Essence, it strengthens cellular antioxidants. Perfect skin care of deep purification, offering luminous and fair skin tone inside out consistently.
• Suitable for:Uneven pigmentation, dark spots, spots, freckles, skin lost its luster.
• Usage:Apply whole face or just apply on the affected area.
Lightening Pads
• Ingredients:Matricaria Flower, Geranium Maculatum Oil, Lecithin
• Effects:NO injections! Safe, effective way to perfect skin lightening; diminishes and break down saturated pigments, multi-faceted whitening approach; boost luminous fair complexion.
• Features:Effectively lighten skin pigmentation and controling the formation of melanocyte without damaging the integrity of cell structure.
• Suitable for:Uneven, dull skin tone, pigmentation, freckles, brown spots.
• Usage:Cleanse, toner then put peel pads on affected area(4 Sheets). Wash off after 5-10 mins. Can use on alternate day or twice a week.
---