Hydro Cleanser
• Ingredients:Matricaria Flower, Aloe Barbadensis, Lavender Flower
• Effects:Natural organic formula that deeply cleanse the skin, promoting smoother and healthier skin.
• Features:Protect skin against pollutants and other impurities.
• Suitable for:Delicate and sensitive skin prone to irritation from environmental factors.
• Usage:Apply directly and rub gently then rinse off with water.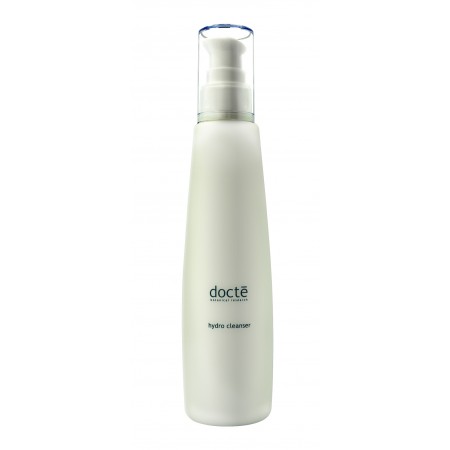 Cleanser Forte
• Ingredients:Aloe Barbadensis, Jojoba Seed, Lecithin
• Effects:Attain soft, dewy-white and supple skin with this gentle and light milk cleanser. Cleanse deep, sweep out stubborn impurities and dull surface cells for a even skin tone.
• Features:Deep pore cleansing; stubborn dirt and impurities removed, pigments lightened, thanks to the micro-fine molecules of nano-technology.
• Suitable for:All skin types except acne prone skin.
• Usage:Apply on whole face and rinse off with water.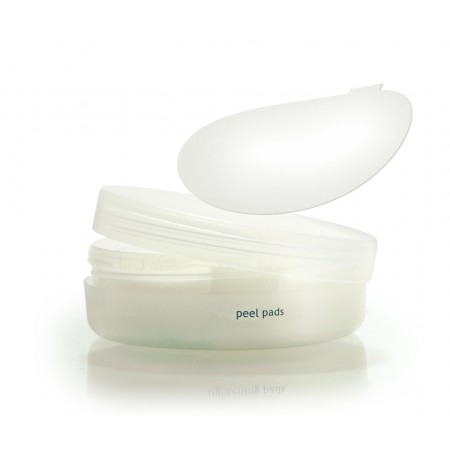 Peel Pads
• Ingredients:Geranium Maculatum Oil, Lavender Oil, Matricaria Flower
• Effects:Technologically advanced treatment pads; effective penetration into the skin gently sloughs away dead surface cells and rough and dull patches. Acts also as a germicidal prophylactic, preventing future growth of bacteria, ensuring a smooth and luminous skin.
• Features:Remove keratinocytes, aids cells renewal.
• Suitable for:Oily, thick horny layer, blackhead, open pores, clogged pores skin.
• Usage:Cleanse, toner then put peel pads on affected area(4 Sheet). Wash off after 5-10mins. Can use on alternate day or twice weekly.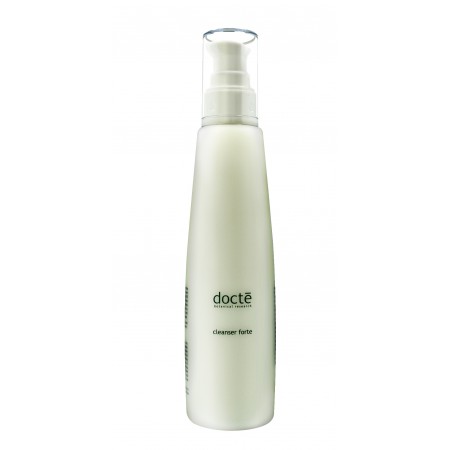 Eye Cleanser Ph
• Ingredients:Chomomilla Extract, Euphrasia Officinalis Extract, Hamamelis Virginiana
• Effects:High density of nerve fibers and vascular around the eye area. Age and fatigue will slow down the lymphatic & circulatory system affecting the eye's daily secretion causing accumulation of waste that cause dull pigmentation & all kinds of eye problems.
Four main features
~Remove daily eye secretion & enhance pigmentation breakdown.
~Soften impurities/sebum accumulated in the hair follicles
~Has the effect of soothing, moisturising & combat irritation.
~Gentle, non greasy. Eyes feel comfortable and fresh.
• Usage:Day and night. Wet cotton wool, gently wipe around the eye area. Then rinse with water.
Refining Gel Wash
• Ingredients:Arnica Montana, Rosemary Leaf Oil, Grapefruit Extract, Laminaria Digitata
• Effects:Works into a smooth foam lather; effortlessly remove impurities and control excessive oil secretion on the epidermis, keeps skin feeling Clean, Hydrated and Refreshed.
• Suitable for:For oily, clogged, open pores & skin with occasional rash.
• Usage:Morning and night. Wet face, lather up a small amount, massage all over face and rinse with plenty of water.
Renewal Cleanser
• Ingredients:Linden, Mallow, Sodium PCA, Tocopherol
• Effects:Comforting and balance cleanser enriched with 2% Glycolic Acid and beneficial botanical ingredients; effectively expedite exfoliating action, removal of dead skin and ingrained dirt. Leaves skin feeling clean and smooth.
• Suitable for:All skin type, expecially clogged pores, dull skin, thick dead cells.
• Usage:Night used, wash whole face and light cleanse over the eye area. Wash off with water.
Sugar Scrub
• Ingredients:Laureth-7 Citrate, Beeswax, Vegetable Oil
• Effects:Non abrasive exfoliating facial scrub of natural formula; deep cleanse pores removing impurities gently yet effectively revealing soft radiance skin after use.
• Features:To protect the skin's barrier function and maintenance of the skin's natural pH balance.
• Suitable for:All skin types.
• Usage:Suitable for use daily or alternate day. Apply evenly on skin, massage gently in circular movements and rinse off with water.
---